What is your most cherished dream? Well, they can be different for every individual but one of them always is present in all of them, a bungalow. Pune, the city of Peshwas is blessed with such a climate and greenery that it can be the location of your dream home. Backdrop of hills, close to a lake and set in green locales, your bungalows in Pune are exactly like how you picture it in your mind. Talegaon, an suburb of the City of Peshwas are ideal for building the residences of your dreams.
Talegaon, the City of Lakes is conveniently located for people from Mumbai as well as Pune. It is 135 km from
Mumbai, along the Mumbai Pune expressway and just 32 km from Pune. An international airport is proposed in this area, it is also a well known industrial hub. You can choose from NA plots in Talegaon, they are ideal for investment and ideal for residence.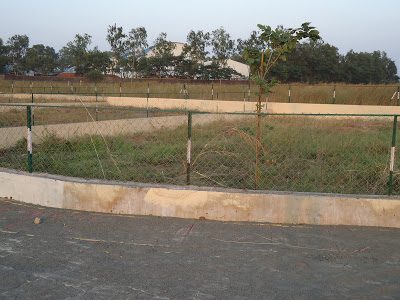 In Talegoan, life will be much
more peaceful, much more joyous and much more fulfilling. This area has minimal
pollution and traffic, also nestled in the arms of nature, the climate here is
comparatively favorable. B.U. Bhandari Landmarks, one of the prime builders of
western Maharashtra give you the chance to buy brilliant NA plots in Pune. B.U.Bhandari Landmarks are one of biggest developers in Western Maharashtra; with
its headquarters in Pune and a part of the highly acclaimed B U Bhandari Group,
founded in 1920 by Late Shri Uttamchandji Bhandari. They offer a complete array
of Real Estate, Residential apartments, Industrial estates, Complexes, developed plots and IT parks. They endeavor to improve Quality through effective use of modern technology and skilled human talent. They aim for providing safe and superior construction, and also being actively involved in providing sophisticated and affluent infrastructure.
Belleza, NA plots in Talegaon are tailored for you! Set in the beautiful locales of in Talegaon-Kanhe, this project offers Collector sanctioned bungalow plots. The layout plan is approved and financing is also available for this project. Belleza is completely secured by an external wall and plots are demarcated with barbed wire fencing. So what are you waiting for book one of these NA Plots in Pune today!Visit: www.bubhandarilandmarks.com/belleza