While Pune is taken in as one of the most developed cities in India, by long odds, it has become a hub of a range of industries from different walks of life thus making the city overpopulated increasingly as time passes. Apart from being a hub of Information Technology industry and high standard education centre, the city has also become a playground for a host of real estate developers. The nuts and bolts of new and ongoing residential projects in Pune can be resolved by reading and browsing through the forthcoming and continuing real estate properties. The highlight of these projects in the city is that they are tremendously branched out and sumptuous, which means they will be able to satiate the needs of property seekers without any consideration. Another salient factor about residential-based
completed residentialprojects in Pune
is that they are available in a range of types to fit the needs, preferences and budget of every property seeker. A reputable
Pune real estate company
boasts of a variety of residential townships, which are generally referred to as small cities, whereas, from the perspective of a residential apartment, some suburbs of the city has been constantly in demand of reasonably priced houses. For
example, it is easy to find the configuration of 1,
2 & 3 BHK residential apartments Baner Pune
including Khandala, Kharadi etc.

However, the intent to meet the accommodation needs of evolving customers and residents in the city still goes forward.
New residential projects in Pune
are being constructed rapidly at every nook and corner to offer a great ROI. The real estate market in Pune is flourishing strongly with remarkable developments in the residential sector. Based on your preferences and budget, you can choose to buy a real estate property in Pune and ensure maximum ROI.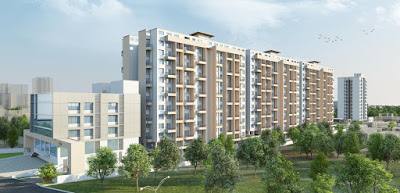 New residential projects in Pune that are to be launched are growing by leaps and bounds in and in the outskirts of the city. Apart from the residents of India, NRI's are also very interested in investing their money in such real estate projects. In general, a variety of sumptuous housing options such as bungalows, villas, luxury apartments and deluxe apartments are a few options, the investors are keen to invest. With that said if you are interested in investing in a residential project in Pune city, look into the range of available options and purchase a real estate property that suits your requirements and budget too.