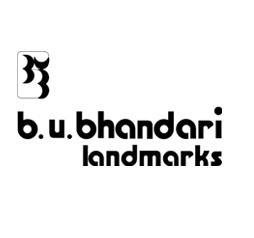 B. U. Bhandari Landmarks is among the leading construction companies in Western India. Founded in 1920 by Late Shri Uttamchandji Bhandari, this popular real estate builders in Pune today offers an array of real estate properties from finely designed residential apartments, smartly planned commercial complexes, industrial estates, developed plots and IT Parks. B. U. Bhandari Landmarks has launched many unique housing projects in and around Pune city. The new suburbs of Pune have been well explored by this real estate builder to develop perfect living spaces that suits the judicious tastes of today's home buyers.Each of the real estate projects developed by B. U. Bhandari Landmarks is diverse in nature. With an endeavor to improve quality via effective use of latest technology and human expertise, this renowned real estate developer aims to provide its customers with safe and superior structures along with a combination of urbane and rich infrastructure. The real estate developments initiated by B. U. Bhandari Landmarks are on the rise persistently after having achieved 100% satisfied customers. Over the years B. U. Bhandari Landmarks has earned repute just because of its quality construction and value for money projects.
Today with a number of real estate projects being launched by this real estate developer in Pune, their satisfied customers speak about their good experiences. "Right from initiating the deal up till the possession date, I have received full support from the team of B. U. Bhandari Landmarks", says Mr. Pankaj Kumar who is a resident of Everglade, a well designed residential project located at Kharadi. Apart from experiencing great deals with this popular real estate builder, customers of B .U. Bhandari Landmarks have a lot to talk about the residential projects offered. Mr. H. K. Dhondy is simply amazed with the new bungalow plot project – Belleza located at Talegaon. He says "It is an excellent project by a reliable and trustworthy builder and is strategically located area that promises good returns to its investor. Residential will enjoy the environment and natural elements".
Such and more customer testimonials inspire B. U. Bhandari Landmarks to offer even better and bigger to its future customers. Eventually, a happy customer is all that matters the most!