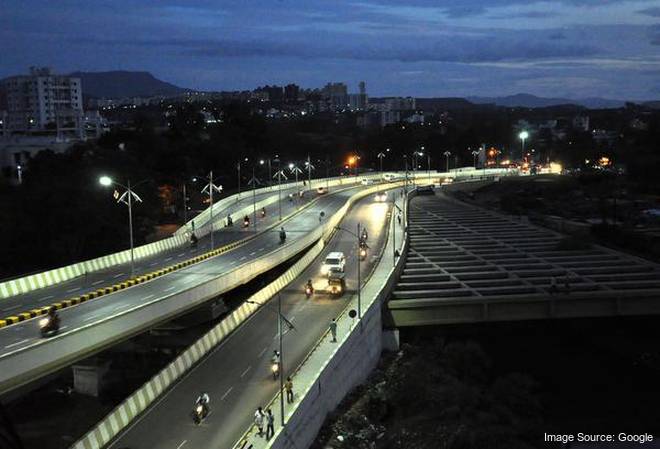 Pune was recently ranked #1 on the liveability index, and rightly so. Pune has grown by leaps and bounds in the past decade or so, and has attracted homebuyers from all over the country. Once known just for its pleasant climate, Pune is now known as a complete package of everything a homebuyer aspires for.
Let's take a look at what makes Pune so special for property buyers.
Ø  IT Hubs – the game-changers
If Pune has picked up the pace in the last decade, the credit has to be attributed to the emergence of IT hubs and the improved infrastructure they have brought along with them. Areas surrounding Hinjewadi and Kharadi have seen a drastic growth, resulting in steady price appreciation. More employment and better pay have led to an improved lifestyle, making Pune more vibrant than ever.
Ø  The connectivity
Pune's population and the number of private vehicles have indeed grown beyond imaginations. But it still offers great connectivity and hassle-free commute to its residents. Because of NH-4 that connects the plush neighbourhoods of Kothrud, Aundh and Hinjewadi, to Nagar Road, which passes through Pune's second IT hub Kharadi, connectivity is something Pune can take pride in. Add to that the Pune-Mumbai Expressway, and you can't wish for a better location than Pune.
Ø  A range of homes to choose from
The rise of IT and commercial hubs has led to an increase in demand for residential spaces. Where plush neighborhoods of Aundh, Koregaon Park, Kalyani Nagar are known for ultra-luxe homes, locations such as Wagholi, Dhanori, Talegaon and more, offer a lot of value for money residential options for middle-class homebuyers.  
Ø  Robust infrastructure
Pune is blessed with a robust social and civic infrastructure. Again, the credit should be given to the emergence of IT hubs and rise in residential and commercial spaces. Whether it's a mall, multiplex, school, hospital or training academies, you name it and Pune has it close to your residential location.
Ø  The Smart benefits
Pune is a part of India's Smart City Mission.  It means the infrastructure will improve by leaps and bounds in the near future, more MNCs will set their foot in Pune, the demand for housing will increase, and so will Pune's property prices.
If you are thinking of investing in real estate, there can't be a better location than Pune. And when there's such a perfect location, you need the perfect home to complement it as well. Take a look at Vaastu Viva, a project of 2 BHK flats in Wakad, near Hinjewadi. Vaastu Viva offers the convenience of modern day living with an array of rooftop and clubhouse recreational amenities.
The project has been registered via MahaRERA registration number: P52100004635 (Vaastuvivaabcd) and is available on the website https://maharera.mahaonline.gov.in under registered projects. | Project By B U Bhandari Vaastu.