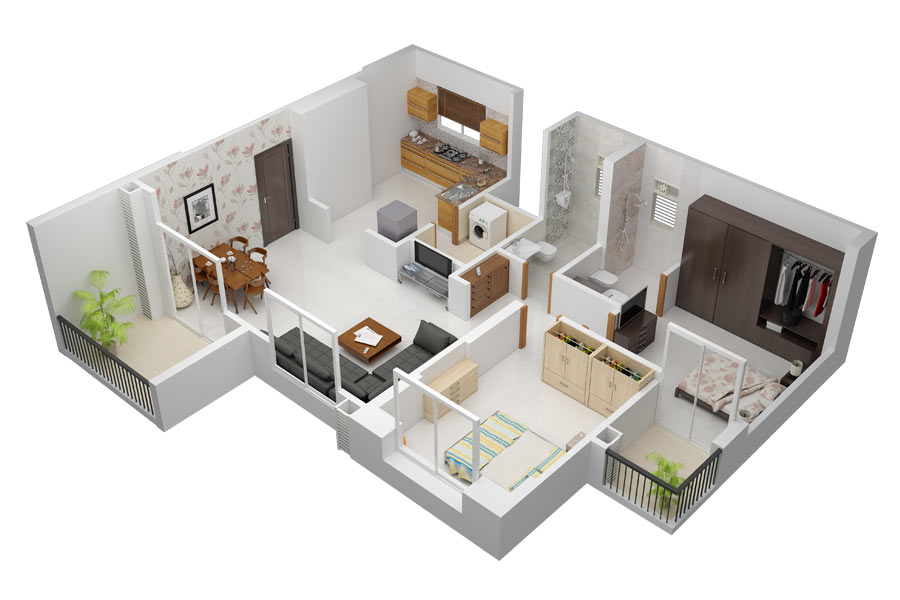 When it comes to choosing the perfect home, we look out for a range of different features, like location, accessibility and amenities. And while those are important considerations, the layout and design of the home is just as important—if not more—and is often overlooked in the home buying process. Good architecture and smart design can serve many purposes—from aesthetic to functional.
Here's why smart design is an important criterion for selecting your home:
Durability:

One of the most important purposes of a home with a good design is that it is built to last. From the foundation of the building to the small details within the home—like the walls, flooring, fittings and fixtures—a smart design stands the test of time and cuts down the cost of maintenance and repairs.

Sustainability:

Eco-friendly living is the need of the hour, and a home with a smart design incorporates elements like water recycling, rainwater harvesting, waste recycling, solar powered energy, etc. Not only are these features great for the environment, but they also help bring down your utility bills.

Aesthetics:

Needless to say, a smart design is all about the details that combine form with function. The architectural design and the interiors add to the beauty and aesthetic appeal of the home, lending it a modern touch.

Optimal utilization of space:

Smart design is synonymous with excellent layout planning. A smartly designed home focuses on the optimum utilization of space so that all your storage requirements are attended to, and you're also left with ample free space within the home.

Light and ventilation:

A well-designed home ensure that there is ample natural light and ventilation in the home. This also allows for a good view from the home. Not only does this make way for sustainable energy-saving solutions, but it also lends the home a refreshing and cheerful vibe at all times.
Looking for a smartly designed home equipped with the finest amenities? B.U. Bhandari Landmarks presents Vaastu Viva, a premium residential project in the heart of Wakad. Explore the finest optimally designed 2 BHK residential homes in Wakad Pune at Vaastu Viva.
MahaRERA Registration No.P52100004635 (Vaastuvivaabcd), P52100004510 (Vaastuvivae) available at website:maharera.mahaonline.gov.in | Project By B U Bhandari Vaastu.