about
us
B. U. Bhandari Group was established with a dream to leave a legacy behind in the year 1920, and in process was born B. U. Bhandari Landmarks in the year 1989.
B. U. Bhandari Landmarks is in the business of adding happiness by fulfilling dreams and aspirations through conveniently designed landmarks. Started in a humble way with lot of enthusiasm, the idea was to establish an organization which will focus on customer's requirements keeping quality and excellence as it is by words.
Hard work, sincerity, a passion for quality paid off and today, B. U. Bhandari Landmarks is a thriving Construction House recognized by masses in Pune. With a forward looking attitude with no compromise on quality aspects, B. U. Bhandari Landmarks is truly an organization of the future.
B. U. Bhandari Landmarks specializes in a wide range of residential and plot projects, with hands-of experience in commercial projects as well. With continuous thrust on product innovation, the organization today has covered 62.19 Lac Sq. Ft. of area with more than 5000 happy families.
DIRECTORS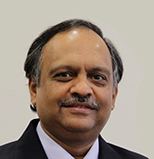 Mr. Rajnish M. Bhandari
A mechanical engineer by education, he looks after the overall operations of the Real Estate Development and Construction Division. He has been in business for more than 20 years, looking after the finance, legal, marketing and administration side of the business. A combination of technical background and financial skill is his contribution to the business house.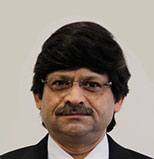 Mr. Anuj M. Bhandari
An industrial and production engineer by education, he has mastered the art of land development and construction over the last 17 years. A perfect public relations man, he has good contacts in government houses and elite circles of the city. A combination of technical background and 'PR' skills helps him right from land acquisition to laying the last brick in the wall.