Location advantages like proximity to Pune, rapid development of Shirwal and natural charm of the place, will get combined with the buoyancy that will come from thematic developments, and add mmense value to this investment.
Ambarwadi ,
Pargaon Khandala,
Nr Shirwal.
020-30157273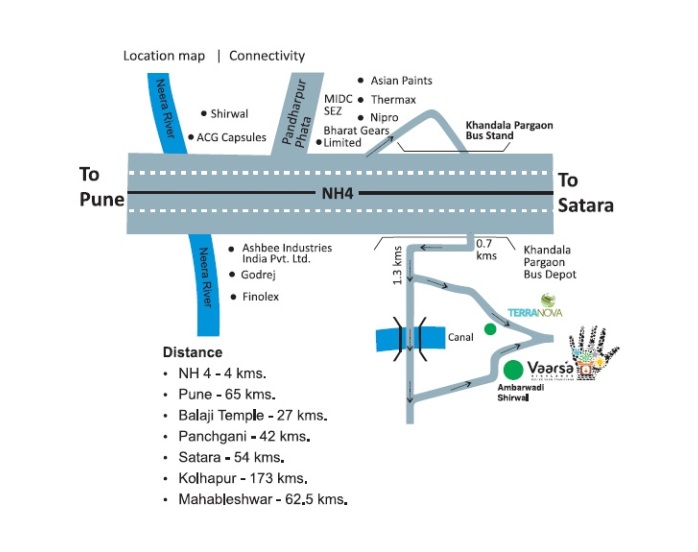 Key Distances:

NH4- 4 kms
Pune - 65 kms
Balaji Temple - 27 kms
Panchgani - 42 kms
Satara - 54 Kms
Kolhapur - 173 kms
Mahabalewshwar - 62.5 kms.
Know Your Locality

Perfect location to build a bungalow in the area surrounded by greenery
Picturesque locality
Excellent green cover
Pollution free atmosphere
Nearness to NH 4 thus connectivity to Pune
Emerging MIDC in Shirwal makes it most developing vicinity
Excellent eateries within the proximity.