These days, Pune is rapidly becoming a lively Indian city comprised of multi-ethnic people. This city has become one of the hottest destinations in India as a result of a slew of international companies that have turned up in a range of strategic locations. As a matter of fact, the demand for commercial as well as
residential projects in Pune
has been
consistently increasing. The demand for homes and
real estate projects in Pune
is no not only because of the IT
sector. The manufacturing industry in Pune comprised of international names that step up the residential demand on a massive scale. The desire to buy
properties in Pune
has been in the great interest of people. Be it regular customers or real estate investors, property buyers have great hopes with regards to real estate in Pune.
Understanding Property
Appreciation in Pune:

Real estate development in Pune is rapidly growing to a great extent. It is also offering boundless opportunities to property investors and end users to acquire special profits upon investment.
Inflation 
Inflation is the tremendous amount of money in the flow. When there is a surplus of money, the value tends to go down. This, in turn, increases the costs of land, labor, construction materials, and legal documents.
These interest rates have a direct connection to the property appreciation. It is clear that when the home loan interest rates increase, there are few buyers willing to spend their money and hence the requirement for the property significantly slows down. On the flipside, a considerable decrease in the interest rates boosts the chances of affordability and demand to buy the properties.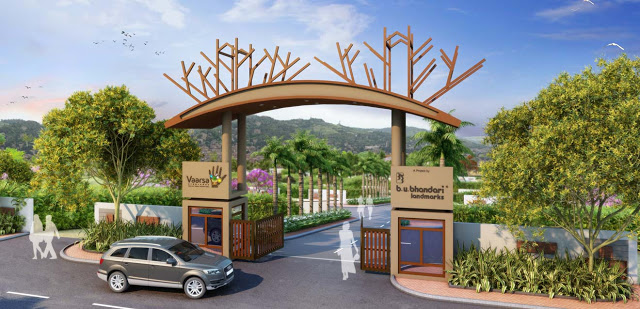 Demand and Supply of Properties
In an increased demand for homes, the property prices increase. This demand for purchasing a property drives the real estate investors to sell the property at a profitable rate, causing the property prices in a given location to increase even further.
The investors buy a property only when they are sure of gaining significantly in capital appreciation. However, this phenomenon works great for either owning or buying a property in Pune and not for rental purposes. An appreciation is remarkable only if the property allows a growth in the personal net worth. In that case, Pune flats for sale do not return much profit.
Key
Factors to Consider When Flats are for Sale:
Whether you are staging the  1 BHK flat for sale in Kondhwa for sale, a purchase or rent, it is advisable to run a thorough research in the overall property and its technicalities before practically investing your money. People who have shifted from another city or country usually go for flats that are on lease or rent. That way it is affordable to them. Flats in Pune conveniently offer 1 BHK and 2 BHK configurations at moderate prices. Options for low-cost properties are available too, for individuals who do not prefer luxurious homes for a living.